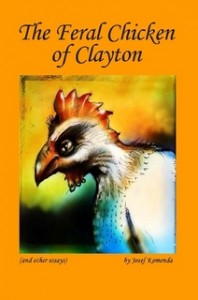 (This essay is several years old and refers to my very patient and forgiving ex-wife. Enjoy.)
IT IS CURIOUS TO SEE how the male mind works. I had been married for several years, and during such time the size of the television had never been an issue. A 27″ television was quite large, and suited our needs well. However, upon finding myself single again (alas!), I found that the size of the television was a source of difficulty. It should be larger. I did not know why this should be, but there it is.
My recently departed spouse had left in such haste as to not have a television. Finding herself suddenly with extra time on her hands, she lamented this fact. I was sympathetic, and since I was eager to purchase a new one, sold her my current set. I delivered it myself, even carrying it up a flight of stairs. Such was my health and vigor – a manly man am I.