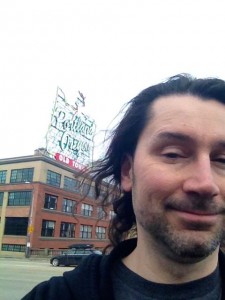 The past few  weeks have been a bit of a blur. My good lady wife Rachel and I decided last year that we should move to Portland (PDX) from Raleigh-Durham (RDU) for several excellent reasons, to wit:
The weather in RDU is overbearingly hot and sweaty in the Summer, a period that spans Apr-Oct, roughly.
I've suffered constant flu-like allergies every year I've lived in the state, mostly due to ragweed pollen.
We'd like to downsize our lives as much as possible, but that's not really an option in a city where two cars are more or less mandatory due to sprawl and poor public transportation.
My wife would like to start her business in a location that has a good blend of tech and a strong independent art/comics scene.
Portland really seems to fill all of our requirements, and then some – the cost of living in a high-density urban location is about the same as RDU suburbs, with lower costs for food and transportation.