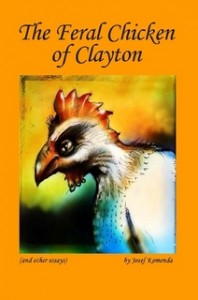 I WAS WALKING INTO THE OFFICE the other day, after a delightful 55 minute commute, when I noticed that there were going to be potential productivity problems. Specifically, my computer was gone. All of the cables, mouse, monitor, and other things were there, but no computer. "That's remarkable." I remarked to no one in particular.
My neighbor, being no one in particular, responded. "What is?"
I silently responded with a flourish towards the area where 19 months of gainful employment was formerly housed. My neighbor, hearing no response, looked at my desktop (I do not yet merit an entire desk) and then provided enlightenment, by stating with thinly veiled mirth: "The Computer Guy came and took it after you left last night."
The Computer Guy! What Horror! The very name of this individual struck fear in all worker's hearts. My poor PC would be mysteriously 'worked upon', my files would be lost, and I would be given a replacement computer long enough to grow dependent on it, whereupon it would be whisked away as well. My mind was reeling, my heart raced, when I realized that, even worse, I would now be forced to try and FIND the Computer Guy.